I worked for SunTrust Bank for more than 22 years,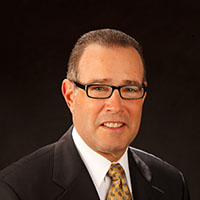 as President and CEO of Southwest Florida. The bank was over $2 billion in assets with a $2 billion wealth management department, 600 associates and 33 branches.
But in 2002, SunTrust became a one bank holding company and my position was eliminated. That's when I decided to open an independent state-chartered trust company. I teamed up with a handful of investors and former employees and Investors' Security Trust Company was formed. IST specialized in Trust Administration, Estate Settlement and Portfolio Management.
As IST grew, our clients wanted—and needed—more banking products than the company could offer. That's when I made the decision to start looking for a partner with a broader range of products and services than strictly wealth management.
Several financial institutions were interested in acquiring Investors Security Trust, so the decision was made to look at various opportunities to partner with another money management company. Two dozen companies were interested, which was narrowed down to a half dozen and then to just three, with Busey as one of the contenders.
It was clear Busey offered everything that IST needed to bring itself into the next generation of investment management, and that's the direction I went. After choosing Busey, I was confident that the merger would not only allow us to be in a better position to serve our existing clients, but would also attract new clients and continue to expand our presence in the Southwest Florida market.
From the start, both IST and Busey were committed to building a premier, service-oriented experience for clients and associates. The reaction to the merger was positive for the IST employees, shareholders and clients, and the merger continues to be a great success as our new company continues to grow.

Charles Idelson
Executive Vice President - Regional President | Florida Region