A simple piece of advice I can offer is to be authentic. I was going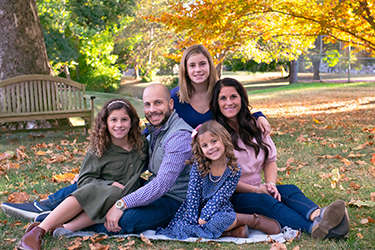 through a training program with a previous firm and got to spend a month traveling around with one of the best people in the business. I wanted to impress him, so I emulated his style of execution. Near the end of our time together, we sat down, and he asked me how I would be with my people when I got out on my own. It didn't take me long to realize that I was doing everything "correct," but with zero authenticity.

I learn a lot from my employees, friends, family, peers and superiors. Ask them what your brand is and if it's authentic. Do they feel you openly share your flaws, losses and wins? Do they think you tell the truth? Do you open up personally to them? Value those who give you hard, honest feedback, reflect on it and figure out how you move forward. My training situation was easy in some respects because I had someone there to guide me, but it was challenging because I didn't recognize it independently. I have been fortunate to be with family, friends and colleagues that have been open and honest to help me be my authentic self.

Dan McCarthy
Senior Vice President - Payments & Operational Risk Service Support Director