When I went in for a routine mammogram last October, I never imagined the call I would get the next day—that a suspicious mass was found and additional tests were required. After a few very stressful weeks of testing and waiting for results, I was told I did indeed have breast cancer. While it was a call I'll never forget, they stressed it was caught early, and that I had a high probability of survival. Although it was more than a year of difficult procedures, surgery and treatments, I was very fortunate to have a team of medical professionals with me throughout the daunting process from diagnosis through recovery, which was especially valued during a pandemic.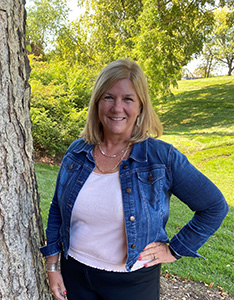 Through these medical professionals I also became acutely aware of the terrifying statistics: that 1-in-8 women in the U.S.—12 percent—have an absolute risk of developing breast cancer in their lifetime, with equally staggering ratios of recurrence. Fortunately, when breast cancer is detected early in the localized stage, the five-year relative survival rate is 99 percent.

I chose to keep my diagnosis and journey through treatment limited to a small group of family, friends and co-workers, and really focused on just getting through one stage of the process at a time. Without the support of those amazing people, it would have been much harder to stay positive, balanced and strong enough to share my story. So, in honor of Breast Cancer Awareness month, and knowing first-hand the importance of early detection, I strongly encourage all women over 40, or those in a high-risk category, to get an annual breast exam. It can truly make a world of difference.

Julie Kavy
Executive Vice President - Commercial Banking Service Support Director | Gateway Region