Frequently Asked Questions
---
What are my routing and account numbers?
Busey's routing number is 071102568.
To keep your personal information secure, there are a few ways you can look up your account number:
From ebank, click your account, then select Account Details. Any leading zeros can be removed.

Find your account number on your statements.

Look along the bottom of your checks. Your account number is the second set of numbers.

Visit your local branch.
What is an external transfer, and how do I send one?
An external transfer within Busey eBank allows you to transfer money between your accounts to other financial institutions. To get started, choose "Transfers" from the sidebar on the left side of the screen. To add an external transfer account, choose "+ External account" from the Transfers box near the top of the screen.
How do I change my Busey Debit Mastercard
®
PIN?
You can reset your Busey Debit Mastercard® PIN in one of three ways:
My card is expiring. What do I need to do?
You may continue to use your debit card through the month of expiration. You will receive a replacement card in the mail halfway through the expiration month; your card number and PIN will remain the same, though your card's three digit CVV number and expiration date will change.
Please follow the card mailer instructions to activate your card as soon as it arrives.
I am going on vacation. How do I use my card abroad?
How do I change my address?
There are a few ways you can securely update your address:
Complete the Change of Address form
Update your address through eBank. From the eBank Dashboard, click on your name in the lower left corner, then click on Settings in the menu that appears. On the Settings screen, click on Profile under the General section where you will see a link to "Edit address".
Visit your local branch.

Mail a request to Busey, Attn: Data Entry, PO Box 17430, Urbana, IL 61803. Please include your name, account numbers, current address and a signature.
Can I get foreign currency in the branch?
Busey no longer offers foreign currency in branches.
If you are traveling abroad, another great option is to use your
Busey Debit Mastercard
® to withdraw foreign currency from ATMs abroad. To ensure access to your funds, please visit your local branch to make arrangements.
Safe travels!
I'm running out of checks. How can I get more?
You can reorder checks in a few ways:
From Busey eBank Dashboard, choose the desired account and click on "Order Checks" from the tile menu.

Call Busey Customer Care at 800.672.8739, and we would be happy to place an order for you.
How do I stop payment on a check?
There are several methods available to stop payment on a check. Please select the one that is most convenient for you. Please note, stop payment requests are in place for six months and a $35 fee is assessed at the time of the request.
Log in to Busey eBank and from the Account widget, click your account where you want the stop payment to originate from. Select Stop Payments from the side-menu.
Stop payment requests placed over the phone are effective for two weeks. Please send in a signed form within that time to make the request effective for six months.
Visit any Busey branch and speak with a personal banker or call 800.672.8739, option 2. Stop payment requests placed over the phone are effective for two weeks. Please send in a signed form within that time to make the request effective for six months.
Complete and print the Stop Payment Form and mail to the bank address located on the form.
How do I open an account with Busey?
Visit any
Busey branch
and speak with a Personal Banker. We look forward to serving your personal, business and wealth management needs.
How do I sign up for Busey eBank?
To register for Busey eBank:


Visit busey.com.
Under Choose Your Login, click "New User".
Complete the registration form. Please note, incomplete forms will be declined.
Accept the eBank customer agreement.
You will either be given access to Busey eBank immediately, or your registration will need to be processed. You will receive an email confirming we have either approved or declined your request for eBank. When you receive the approval email, you can login to Busey eBank that same day. If you receive a decline email, please contact Customer Care for more information.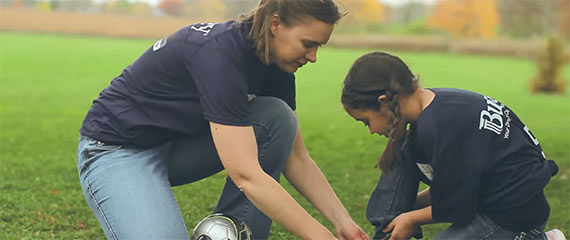 It's not just about doing business.
It's about doing good.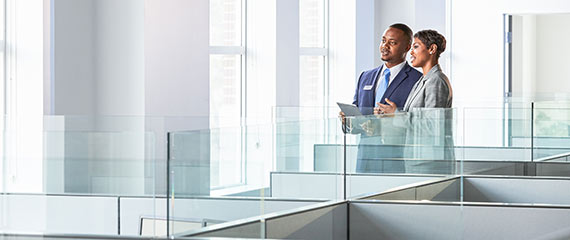 Nationally recognized. Locally invested.