New User
---
If a single login will serve your needs, and you do not need special business services, please follow the instructions below to enroll in Small Business eBank. If you need multiple logins or extra services,
contact Busey's Cash Management team
to get started with Business Access.
Small Business eBank
Small Business eBank registration procedures:
Step 1: Complete the online registration form.
Step 2: Once your registration is approved, you will receive an email with your Small Business eBank login information.
Step 3: Log in to Small Business eBank at busey.com.
Note: If your registration is declined, you will be notified via email. Contact Customer Care for additional information or assistance completing your registration.
Sole Proprietor accountholders registered as Doing Business As (DBA) must register using their SSN. Please contact Customer Care with questions regarding usage of SSN/EIN. Chat online or call 800.672.8739 option 2.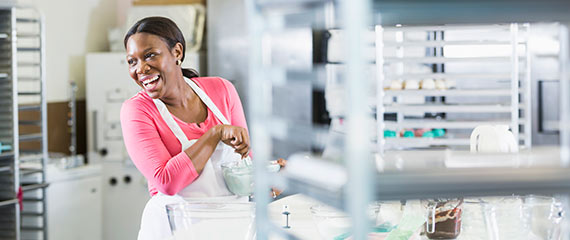 Receivables, payables, information reporting, or fraud protection - we can help.