Access your money. Anytime, anywhere.
Mobile Banking
---
With our progressive financial management hub of online services, you can manage your finances whether you're out shopping or out of the country.

MOBILE PAYMENTS @ BUSEY
Tap and go with your Busey cards!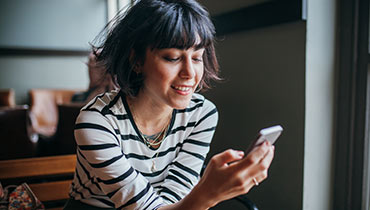 Busey Mobile App
Busey Mobile allows you to find the nearest Busey branch or ATM, deposit checks, view balances, transfer funds and pay your bills from your smartphone or tablet. Download the free Busey Mobile App from your app store today! Check out our Mobile Banking Safety Tips.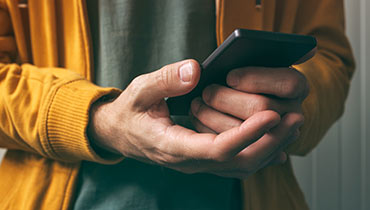 Touch ID
Bank with the touch of a finger. Busey's Touch ID enables you to access the full functionality of the Busey Mobile App with the simple touch of a finger on compatible Apple and Android devices.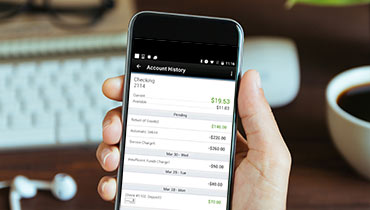 Quick Balance
With Quick Balance, you can view your balance and most recent transactions with just a quick swipe – no fumbling to enter your password. To enable Quick Balance, log in to Busey Mobile, go to Settings > Quick Balance > Current Device and toggle the Quick Balance feature on.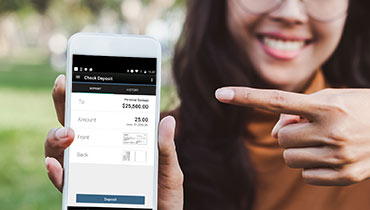 Mobile Deposit
Deposit checks whenever and wherever it's convenient for you using Busey's Mobile App for smartphones. To use Busey Mobile Deposit, download our free Busey Mobile App for smartphones and tablets from your app store. Learn more and view the Mobile Deposit demo.*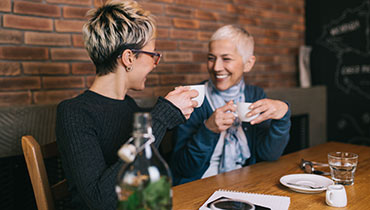 Mobile PopMoney
Popmoney, available in eBank and the Busey Mobile App, allows you to affordably send money to other people—anytime, anywhere. Mobile Popmoney works similarly to PayPal, with the added convenience of already being part of your Busey eBank experience. Learn more about Mobile Popmoney.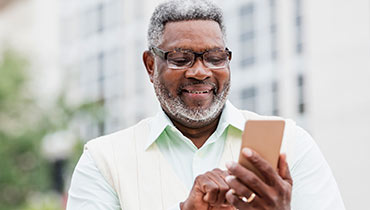 Busey Text
With Busey text, your important account information is always at hand—securely access account balances or transfer funds—right from your mobile phone. For more information, check out the Busey text FAQs, or download a wallet-sized keyword list.
Online Security Measures
Busey is dedicated to safeguarding your personal information. In addition to the security provided through eBank. Visit our Busey eBank Security Measures document where we offer the resources below to keep you informed and protected!
Information Security Center
*Account must be open and in good standing for at least 45 days before service may be added.