Welcome to Busey!
---
As of October 4, 2019, TheBANK of Edwardsville integrate into Busey, and you are now Busey customers. This page, along with the familiar faces in your local branches, is your resources for all things integration. We look forward to partnering with you for many years to come!
Questions About Conversion? We're Here to Help.

Call Customer Care for Conversion Assistance at 618.656.0098


Mon-Fri 7:30am-6pm, Sat 8am-2pm CT
Important Information About Conversion
Account and Routing Numbers
On October 7, your account number will remain the same and your routing number will change to 071102568.
We recommend you contact anyone with whom you have established automatic payments or deposits beginning October 7 and advise them to update your bank name and routing number to ensure uninterrupted service. You may continue using your TheBANK of Edwardsville checks. Please note payments will not process if updates are made before October 4.
Personal & Business Checks
You may continue to use your existing TheBANK of Edwardsville checks.
Fees
To ease your transition, the monthly maintenance fees on your personal accounts will be waived through your first full statement cycle with Busey.
Access Online and Mobile Banking
If you use TheBANK's Magic Online Banking to access your personal and business accounts, you will continue to use this serviceand will log in through Busey's homepage at busey.com. In January 2020, you will transition to Busey's progressive financial hub of mobile and online services!
Business customers using online Cash Management services will begin using Busey's enhanced Treasury Management system on October 7. Users will receive more information and training resources in September.
Your New Busey Debit Card
You will receive your new Busey Debit Mastercard
®
 in a white envelope before November 15. 
Activate the card, choose your PIN and begin using your Busey Debit Mastercard immediately
! To ensure uninterrupted service, please activate your new card upon receiving it
. If you have automatic payments on your debit card, please contact your payees and provide updated card information.
Temporary ATM Deposit Unavailability
Beginning October 4, customers will be unable to make deposits at ATMs. Servicing will return in phases over the weeks to follow. Customers may continue to deposit their checks through mobile deposit or at the nearest branch during this time. 
See the full ATM Servicing Schedule here.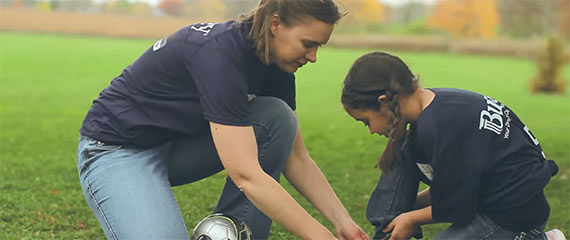 It's not just about doing business.
It's about doing good.