Chicagoland
---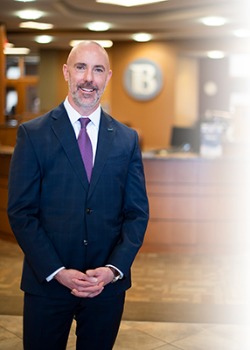 Since Busey first opened its doors in 1868, we have built upon a tradition of close relationships and broad financial capabilities with our vision of service excellence always at the forefront. 
Busey's Chicagoland team provides the highest levels of knowledge and personalized service. Guided by your goals and values, while also working to simplify your wealth management, business and personal banking accounts, our team offers one contact to help you manage it all.
Our long-term generational approach to banking means Busey customers can rely on us to provide the services they need, when they need them, for generations.
Building Business. Growing Wealth. Since 1868.
Sean Gallagher
Executive Vice President, Northern Illinois Regional President