Harjeet Bhatti
---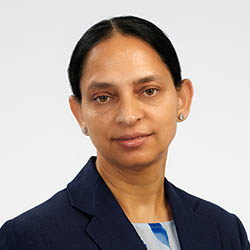 Community Banking Officer
2222 Chestnut Ave
Glenview, IL 60026

Harjeet is a seasoned professional with over two decades of unwavering dedication to the mortgage industry. Her enduring passion for this field sets her apart and she offers clients a unique and invaluable experience.
I have a daily mantra that centers around empowering clients to achieve their homeownership dreams. I am committed to starting each day with a clear purpose—assisting clients in realizing their aspirations of owning a home. My approach is characterized by attentive listening and a genuine desire to understand my clients' goals. I firmly believe that educating clients and helping them target their objectives is of paramount importance.
For me, a home is not just a dwelling—it's a significant investment that demands careful preparation. My services are specifically tailored to guide and support both first time home buyers and seasoned investors alike. Honesty is the foundation upon which I build trust, always providing clients with fair and transparent options. Moreover, I place a great emphasis on education and ensure that my clients are well-prepared for the responsibilities of homeownership.

With commitment, honesty and education at the core of my professional ethos, I am unwavering in my commitment to adding value and partnering with my clients on their homeownership journey.