Leticia Gutierrez
---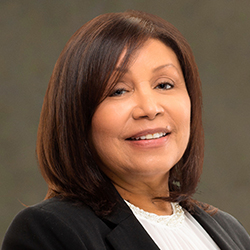 Community Banking Officer
NMLS# 264024
P: 815.733.7061
2801 Black Road
Joliet, IL 60435
With over 20 years in the financing and lending industry, Leticia has the experience to get the job done right for her customers. Since joining Busey in 2020, she has helped them reach their dream of homeownership.
As a Community Banking Officer, Community Reinvestment Act (CRA), I focus on helping clients with low-to-moderate incomes. I'm committed to assisting those in my community achieve their financing needs with creative solutions. As a Joliet area resident, I'm pleased when I see those seeking mortgage assistance succeed and reach their goal—and know they're going to have a place to call their own.
I also believe in taking an active role in my area outside of my position at Busey, including as a member of the Chamber of Commerce of Will County and the Belmont Athletic Little League Association. At the end of the day, it's extremely rewarding to be able to help those in the community and know they have a home they love with a financing plan that works for them.