Rosi Martinez
---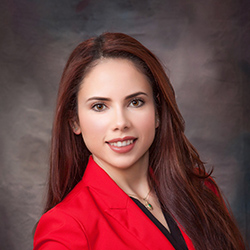 Assistant Vice President, Mortgage Originator
NMLS# 1861969
7980 Summerlin Lakes Dr.
Fort Myers, FL 33907


Busey Home Mortgage is dedicated to being a True Community Lender.  What does it mean to be a True Community Lender?  It means lending in our backyard, to our neighbors and new members of the community, and being a part of the foundation that strengthens it. Our "True Community Lending" philosophy means that the best surprise is no surprise. Some lenders promise you one thing, then, too late, tell you that you didn't qualify. This can be financially and emotionally devastating. Busey Home Mortgage lenders, on the other hand, are experts at helping you select the best financing option for you and making sure that the terms you apply for are what you receive at closing. And, they keep you informed all the way through the approval process.