Trish Holmes
---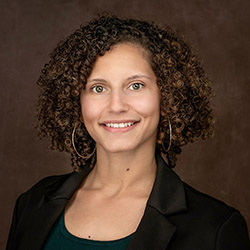 Community Banking Officer
P: 618.659.6656
4415 M.L. King Drive
Alton, IL 62002


With over five years of experience in banking, Trish is well-versed in the industry and helping customers finds the right solutions for their financial needs. She joined Busey in 2021 as a Community Banking Officer.
In my role, I'm here to help give others hope and a chance at homeownership. Through special products—as well as working with customers and communities through various programming efforts—we help them find the right financing options.
I have a passion when it comes to helping others and educating them about available resources—resources they might not otherwise know about. As a Community Banking Officer, I feel change starts with us and helps make for a better future.
A lifelong resident of Southern Illinois, I believe in giving back to my local communities in other ways. I'm actively involved with the American Cancer Society Metro East Regional Leadership Council and serve as the current Chair; a Board member of the Beverly Farm Foundation; and past President and active member of the Riverbend Rotary Club. In addition, I was honored to be named as a 2021 Women of Distinction Academy Honoree—which acknowledges an individual's accomplishments in the community and commitment to the YWCA mission—as well as the 2018 Annual Community Service Award presented by the Madison County Auditor.
A graduate of the University of Missouri – St. Louis, I hold a Bachelor of Science in Business Administration. I also received the Institute for Organization Management's IOM Designation from their Professional Development Program, along with the Diversity, Equity and Inclusion in Workplace Certification from the University of South Florida - Muma College of Business.
By working together, I believe we can move mountains and help customers achieve their dreams.