Volunteer Spotlight Featuring Aimee Aubry
---
December 2022 BUSEY'S VOLUNTEER OF THE MONTH
Living the Busey
promise
in her community, Aimee Aubry, Executive Vice President - Regional Credit Officer & Director of Credit Risk & Portfolio Management, is being recognized as Busey's Volunteer of the Month.
'Meaningful giving' has been a key part of Aimee's purpose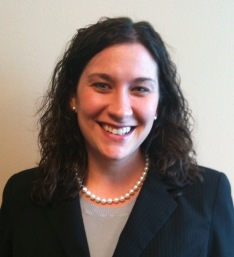 when volunteering in her community. Aimee has been a dedicated member of the PTO board at
Oasis Elementary South
since the Fall of 2020. Her continuous appreciation for the school and staff during the early months of COVID-19 encouraged her to get involved and give back. The various events Aimee helps organize strengthens the sense of community within the school and also gives parents opportunities to connect.
Aimee was hard at work to guarantee a fun-filled month for the students and staff throughout December. She has helped with numerous events and activities at Oasis Elementary South such as Frosty's Factory, Donuts with Santa, teacher appreciation day and class parties. These activities have been able to teach the children how to shop within a budget, promote socialization between the children and parents, and recognize the teachers with gratitude by delivering hot coffee and hot cocoa to their rooms. Thank you, Aimee, for your commitment to 'meaningful giving' and your contributions to keeping your community close!
Congratulations Aimee!
Creating change in our community one project at a time.
Busey associates are encouraged to be actively involved, enriching the quality of life in the communities where they live and work. Being a community financial services organization means being a good corporate neighbor—partnering for purpose and progress.