Volunteer Spotlight Featuring John Bramlette
---
June 2021 BUSEY'S VOLUNTEER OF THE MONTH
John Bramlette | Vice President - Relationship Manager
Living the Busey
promise
in his community, John Bramlette, Vice President - Relationship Manager, is being recognized as Busey's Volunteer of the Month.
John's community involvement serves a variety of his community's needs and ages.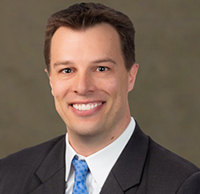 Throughout the month of June, he has been coaching 4 to 6 year-olds in t-ball for the Naperville Park District, teaching them the rules, basic fundamentals and how to be a good teammate. Even though John is the t-ball coach, he says "the kids have taught [him] greater patience and how to motivate and teach in a variety of different ways". John also serves an older demographic in his community by in his involvement on the board for Home Ownership Money Education (H.O.M.E. DuPage), an organization that works to increase housing accessibility and preserves homeownership. Through the work of H.O.M.E. DuPage, John aims to help increase fiscal literacy and education for those in need. He is proud of the work that H.O.M.E. DuPage is accomplishing and is honored to be a part of the mission.
Congratulations John!
Creating change in our community one project at a time.
Busey associates are encouraged to be actively involved, enriching the quality of life in the communities where they live and work. Being a community financial services organization means being a good corporate neighbor—partnering for purpose and progress.