Volunteer Spotlight Featuring John Eilering
---
August 2021 BUSEY'S VOLUNTEER OF THE MONTH
John Eilering | Executive Vice President – Market Chairman
Living the Busey
promise
in her community, John Eilering - Executive Vice President – Market Chairman, is being recognized as Busey's Volunteer of the Month.
John's involvement in his community is both impactful and admirable. His endless service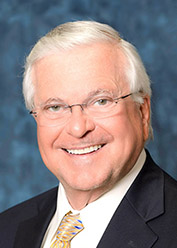 throughout many organizations in the Northern suburbs shows his passion for volunteering and making a difference in his community. John serves on multiple boards and committees with organizations like the Illinois Commission on Diversity and Human Relations, Mount Prospect Chamber of Commerce, Northwest Community Hospital Foundation, Rotary Club and more. He is honored to have been a part of these organizations' growth over the past 20-35 years. Other good works include serving as the founding director, past chairman and current treasurer for the High School District 214 Education Foundation, where he worked to promote literacy, education and advocacy to the youth in the community. It is no doubt that John keeps busy through his commitment to community.
Congratulations John!
Creating change in our community one project at a time.
Busey associates are encouraged to be actively involved, enriching the quality of life in the communities where they live and work. Being a community financial services organization means being a good corporate neighbor—partnering for purpose and progress.