Fraud Protection Solutions
---
No organization is immune to fraud attempts, but the best defense against fraud is a great offense. Help protect your accounts with Busey's Positive Pay Solutions for checks or ACH. Positive Pay provides an efficient and simple way to minimize your vulnerability to fraud.
Check Positive Pay Solutions
A simple file upload of your check disbursements can mitigate the risk of your account being compromised. With Positive Pay, your company submits a file of checks issued, and we compare incoming presentments to your file for accuracy. Verified presentments are paid automatically, while disbursements that do not match your file are reported to you—the decision to pay or return unmatched items is in your hands. Your relationship manager will help you choose the right level of protection for your business.
ACH Positive Pay Solutions
ACH Positive Pay gives you the ability to allow only authorized companies or organizations to debit or credit your account, protecting you from fraudulent transactions. Contact a relationship manager to find out which level of protection is right for your business.
Put your mind at ease with Positive Pay so you can get down to the business of running your business.

Ransomware
Ransomware can mean major disruptions across the full scope of your business. Protecting your organization has never been more important. Below are some tips that can help your company protect itself against these type of events.
Conduct a business impact analysis to help predict the potential consequences of a ransomware attack and gather information to develop recovery strategies.
Ensure you have multiple backups to restore critical systems if the criminals delete your files—which can occur even after the ransom is paid. Make sure that one set of backups is offline and inaccessible from your organization's main network.
Contact your banking provider if you are impacted by ransomware or malware so they can be on high alert for any anomalous activity.
Contact law enforcement, including the FBI's IC3.
Provide training and education to employees on how to identify and respond to suspicious emails. This may include conducting phishing exercises.
Consider purchasing a cyber insurance policy that covers ransomware.
Create a callback plan when wiring funds to a vendor to make sure that you have proper authentication from your vendor and correct wiring instructions.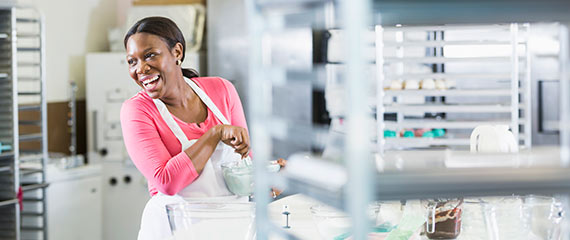 Receivables, payables, information reporting, or fraud protection - we can help.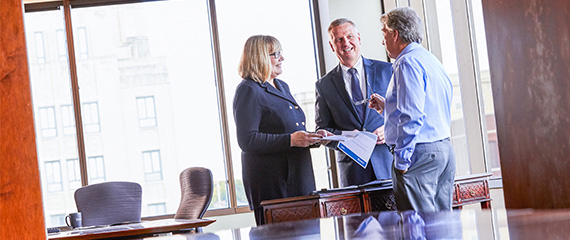 No matter how specialized your business needs, we will provide insights and solutions unique to your needs. 
Whatever your financial needs, Busey promises the resources to help you succeed.
Contact us today to determine which products and services are right for your business.