Information Reporting Solutions
---
To make timely decisions for your business, you need up-to-date information. Rely on Busey to provide the information you need to get back to business.
Business Access
Access your business accounts securely online—anytime, anywhere. Secure, flexible, and fully integrated, this product provides high-performance 24/7 commercial internet banking, allowing you to make accurate decisions based on real-time information. In addition, sophisticated and flexible funds management capabilities allow authorized employees to make controlled disbursements and transfers. Learn more about
Business Access
.
Business Access Mobile

Manage your business' finances on the go—whenever you want, wherever you are. Download the Business Access App from your app store today!


Enrollment in Business Access is necessary to take advantage of the mobile app.
Cash Collection and Concentration
Busey's Cash Collection and Concentration services provide instant and accurate business account information to maximize your effectiveness in managing your cash flow.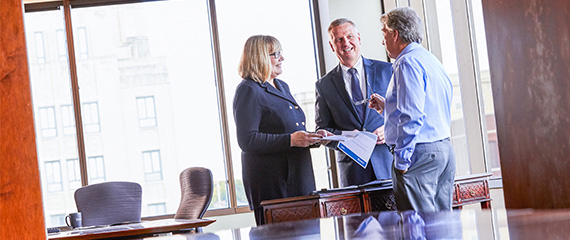 No matter how specialized your business needs, we will provide insights and solutions unique to your needs. 
Whatever your financial needs, Busey promises the resources to help you succeed.
Contact us today to determine which products and services are right for your business.